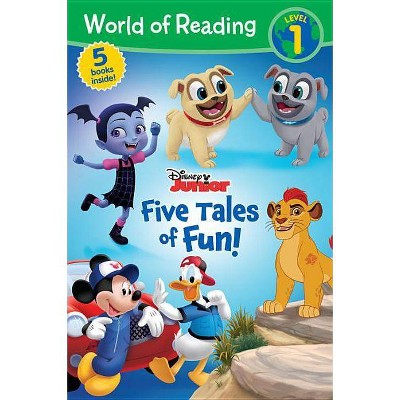 Average rating: 0 out of 5 stars, based on 0 reviews Write a review. Walmart Tell us if something is incorrect. Book Format: Choose an option. Add to Cart. Product Highlights Young readers are sure love this collection of five Level 1 readers featuringtheir favorite Disney Junior friends including the Puppy Dog Pals, Vampirina, and Mickey and the Roadster Racers. Full color. About This Item We aim to show you accurate product information. Manufacturers, suppliers and others provide what you see here, and we have not verified it.
The Suicide Run: Five Tales of the Marine Corps by William Styron
See our disclaimer. Specifications Series Title World of Reading.
301 NCLEX-RN Study Tips;
Site Search Navigation.
Get a Life: Setting your Life Compass for Success?
Marine Dreams;
Millarworld: Five tales for Netflix - Hero Collector.
Customer Reviews!
Customer Reviews. The stories are arranged in chronological sequence, spanning more than 40 years. First-person retrospect is the narrative vantage for the bulk of the collection; Styron may adjust a date and place, yet these are recognizably personal pieces about a life once lived. He writes about the stuff of war with his meticulous eloquence, his habitually sonorous prose and mythopoeic bent. Fear and the rush of bravery take stage center here. The style of these stories is, however, more notable than their substance, and it carries risks.
I was gripped by a foreboding about our presence in this swampy wilderness that at once transcended and made absurd each of our individual destinies, and even our collective fate. She also commands a huskily vocal, hortatory, descriptive style that I find compatible with my own inclination -- though I certainly need no inducement to boost a flagging appetite. He was a first-rate writer and a much-honored one.
Five tales, (Book, ) [bioguicecyras.ml]
Delbanco is the Robert Frost distinguished university professor of English language and literature at the University of Michigan. About Us. They climb across every one of its walls, poke inside its windows and wind around its turrets. The wind blows the petals onto the beach, and I swallow dozens of them, soft and cool and rubbery on my tongue. I alternate eating petals with screaming underwater. I thrash on the sand, coming out in rashes across my belly and breasts. I bite my forearms hard enough to draw blood. Eventually I fall asleep, belly up just underwater, like a dead fish in a glass tank.
Not too long afterwards—-although the days do bleed together—-I wake to a song so charming I find myself holding my breath. My mother used to sing, sometimes, while she sewed, but this is nothing like that. It feels like the voice is inches from my ear-—that the melody is just for me-—but the singer is nowhere to be seen. I have been operating largely on instinct since my parents died, and it is this same instinct that draws me like a thread through the water, between schools of neon yellow fish and salmon-pink coral, through bunches of velvety seaweed and grazing the tentacles of translucent anemones, eventually following the voice into a sizeable hole in the cliffs.
Darkness stretches inside, and I feel blindly for craggy handholds in the rock, pulling myself along as the voice grows louder and clearer. I can feel the tunnel narrowing as I go, but before it becomes truly claustrophobic I spy a patch of light up ahead.
I am so close now my skin is almost crawling off my bones. I am half-expecting the voice to belong to an angel, it is so sweet. The air beyond is warm and syrupy and I hurry to wipe the curtain of water from my eyes. At the other end of the small, square pool stands a young woman, a tiara nestled in her hair and a hand over her mouth. The room surrounding us is not much bigger than the pool. She shrinks back in the water, glancing twice at the single door, then back to me. My voice sounds louder than I expected, and it echoes a little over the damp tiles.
Every Wednesday, she sings for me and I rise out of the water and into her waiting arms. She devours my stories like a starving shark and drip-feeds me morsels of her own past, a couple of pieces a week. Beyond the single door, her twin babies named Sun and Moon are watched by soldiers in tents at the gates of the palace. The soldiers always have at least one of the twins. She never even saw his face until after the twins were born. Not long after our meetings have become a fixture, I arrive to find her tears mingling with the bathwater.
The king has announced he will be back to claim his prizes in seven weeks. I press my chest to hers, slip her hair behind her ears and reach for her tiara.
# 07 - Aula de Desenho Five Tales - Rostos
She yelps. She speaks slowly, almost sluggishly. In the first week, halfway down a familiar river I spy a pillar of smoke on the horizon. This is no bonfire; this is an inferno. The location seems vaguely familiar, and when I reach its closest riverbank the mansion with the single turret is ablaze like a flaring match head. Standing in the grass nearby, the mansion burning behind her like a halo, stands a woman enveloped in feathers and tar. The effect would be almost comical if not for the soot, the slight bloodstains on her hands and her glinting eyes, which are the eyes of a hawk: a predator.
Her gaze swivels to rest on me. You witch. You may take your egg. I expect there are no pools of blood to be found in the ocean. A whisper of something stirring inside knocks against my palms. In the second week I take the egg back down to the shipwrecks, and I find nothing of consequence. In the third week I ask again at the markets, wary of charlatans, and my search is unrewarding. An older woman suggests I seek out the thirteen fairies, but they seem as unattainable as the moon. In the fourth week, growing desperate, I use the egg to light the polypi near my childhood home. They greet me in great clouds of whispers like a chorus of old friends, stretching to stroke my tail and arms and tangle their elastic limbs in my long hair.
They circulate something from one to another until it touches me, pressing the leather into my hip. I steal glances at the small, leather-bound book while trying to extract myself from the tentacles. Normally, any books found at this depth are irredeemably waterlogged, a mess of swollen pulp and vanishing ink. This one is beautiful and soft, and when I flick through the pages the ink is entirely legible. As soon as I have collected the necessary ingredients and tools, I return to the palace pool at an unscheduled time.
Talia is absent. There are no songs. Just my eyes breach the surface, hunting for soldiers. The single door is open, but the corridor beyond it seems empty. I sing a mediocre, butchered version of her own song and she flits into the room, her salmon-coloured dress floating around her calves, her face rosy with haste.
Customer Reviews
She closes the door behind her and kneels by the water, cupping my jaw. She takes a little while to answer. Her children bind her here like stones, but she is only a little older than me and she has been a prisoner her whole life: imprisoned by her parents to protect her from spinning wheels and flax, imprisoned inside an extended sleep through no fault of her own, imprisoned by a foreign king within her own palace.
So she says yes with an edge to her voice, and kisses me as if I am an elixir that can make her forget. It is not a complicated spell, but it is a difficult one. We mix her blood and tears with sea water, and bind the cuts on her arms with bandages. I take the same razor-sharp knife and slice the two fins from the end of my tail. They are quick cuts, clean cuts. She holds a soft hand over my lips to muffle the noise. We bind my tail tighter than her arm, to try and stem the blood flow. I dip the severed fins in the pot of blood, tears, and sea water. Then I bind them to her feet and ankles with lengths of seaweed.
Finally, I cut a tiny slice from the left fin and slip the translucent, slimy section past her lips. She swallows it, convulses once, twice and collapses on the watery tiles.
I lunge and capture her head as it falls. I cradle her while the blood on my tail clots, while the skin on her legs slowly knits together.
Five Tales
Five Tales
Five Tales
Five Tales
Five Tales
---
Copyright 2019 - All Right Reserved
---